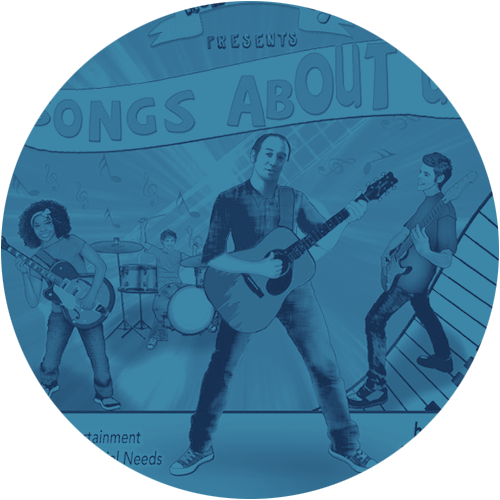 Muzic School
I've created a record for children of all ages, with or without developmental disabilities, which focuses on positive social skill building. It's called Songs About Us and is available NOW at www.MuzicSchool.com!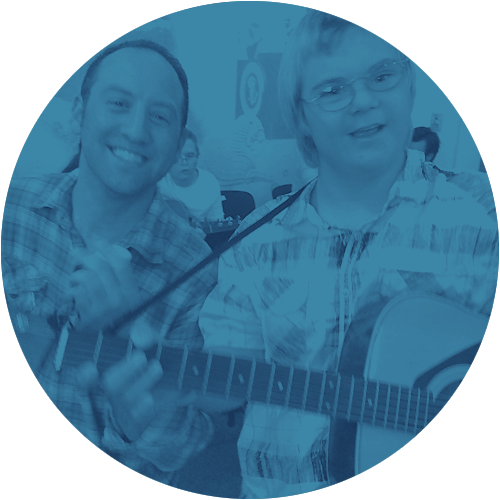 Teaching
I play/teach most styles of guitar, including, but not limited to: rock, blues, ska, reggae, jazz, and folk. Also, I play/teach different types of actual guitars, including: electric, acoustic, and bass. Read more.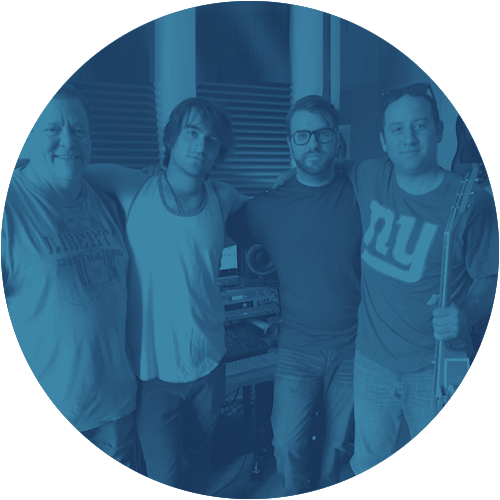 Studio
I've got plenty of experience in the studio, working with a full band as well as on solo projects. I've also had the pleasure of working with the legendary Mark Mazzetti when we cut Songs About Us. Hire me.
Upcoming Shows & Events
Friday, May 31, 6-8 pm
Peninsula Center Library - ALL AGES SHOW
701 Silver Spur Rd
Rolling Hills Estates, CA 90274

Wednesday, July 3, 3 pm
San Dimas Library - ALL AGES SHOW
145 N Walnut Ave
San Dimas, CA 91773
About Kerry Fenster
I've been playing music since I was 4 years old, singing and playing piano at home. In school, I studied cello, trombone, baritone horn, and then privately, electric bass, followed swiftly by my true love – the electric guitar.
Years later, I formed a rock & roll comedy trio called nNeptep, who performed around New York City until we moved to Los Angeles.
I then began working with autistic children at The Help Group. Initially hired as a teaching assistant, I quickly brought music into my classroom and sometimes the halls, too! The kids loved it, and so did I. I now work privately with clients, both young and old, with or without developmental disabilities, doing a combination of music and life skills, in addition to my own songwriting and recording. I wear several hats, but they're all fun!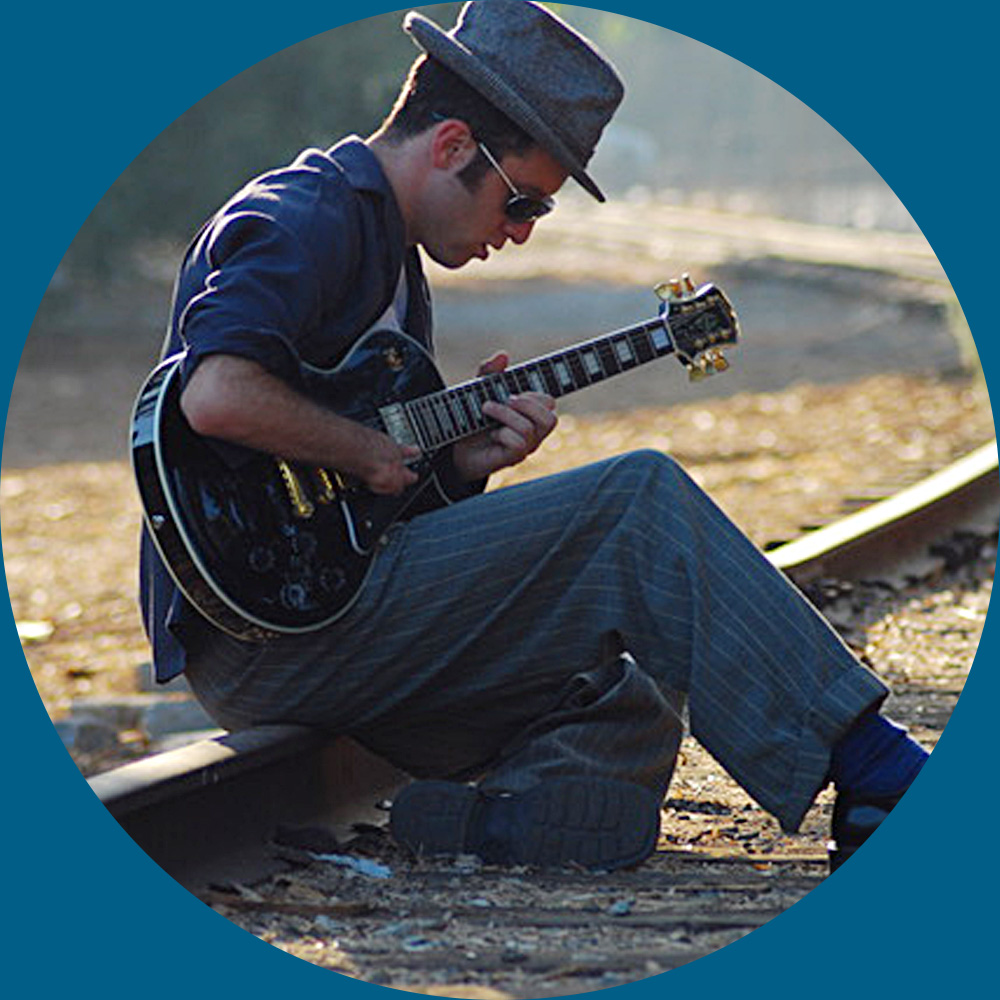 Lessons & Learning
Students of any age or experience level can expect to learn about guitar playing technique, styles, music theory, songwriting, and/or singing to accompany their playing. They can learn electric, acoustic, or bass guitar. Lessons can be any length, any pace, and are generally 30, 45, or 60 minutes. I service most of the greater Los Angeles area, and can either travel to the student, or meet at my studio. Rates are based on a sliding scale, continent upon distance, length of lesson, etc.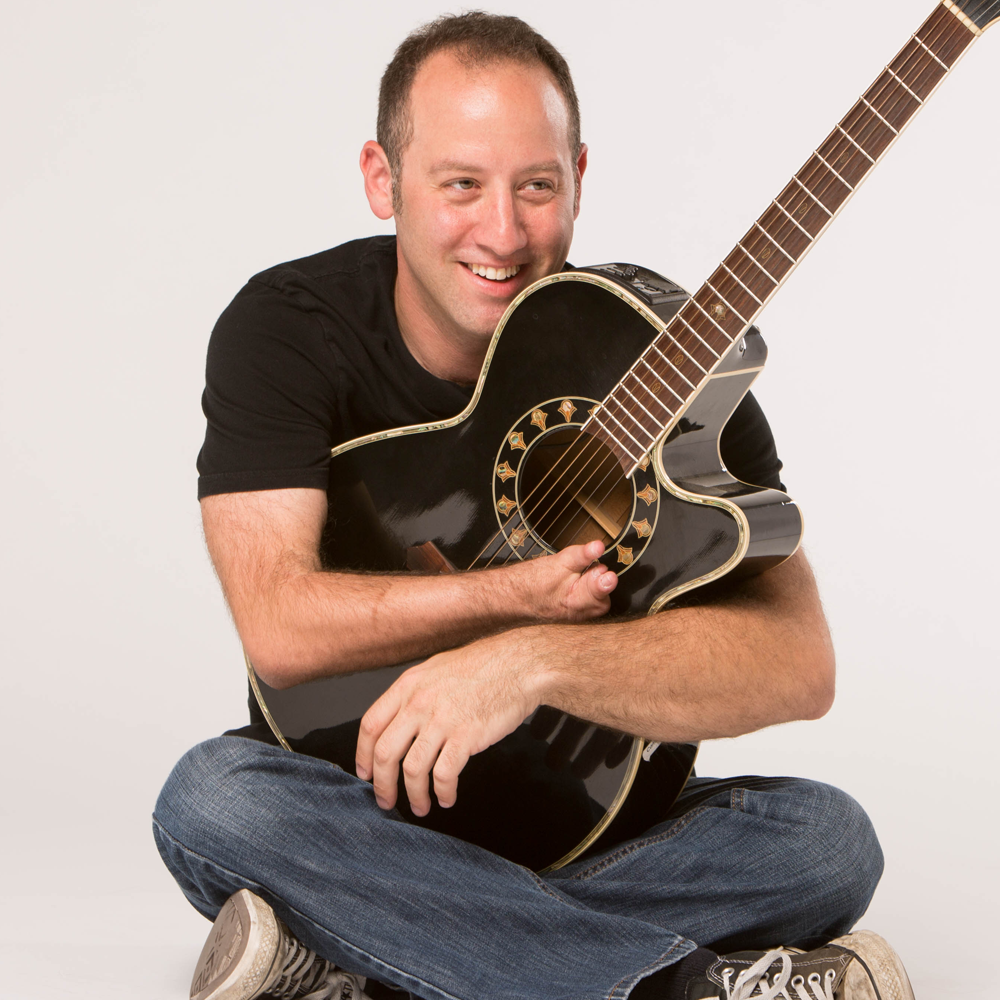 Professional Studio Musician
I'm available as a songwriter/guitarist-for-hire, any genre, any style! I've been involved in several projects that were so much fun to be a part of, like writing/recording a song for a kindergarten class about Earth Day, and recording a cover of a John Lennon ballad for a wedding!